Longmead House – Goods and Chattels Sale 1928
The sale of furniture and effects of Longmead House took place over three days in April 1928. This is a rare document listing the items for sale which provides a fascinating insight the contents of a grand house from the Victorian period. I doubt if another copy of this document exists. What makes this catalogue even more personal to me is that my father attended the auction and noted in pencil the price for which each item was sold. He missed some of the items towards the end of the first day's auction sale. He told me this was because the auction was taking longer than expected and he decided to go home for his tea.
Please note that the auction price is written in £, /-, & d. (pounds, shillings, and pence) as was the nomenclature of the day. (Chris Humby, December 2021)
This document also provides a glimpse into the lifestyle of the occupant. Mrs Gubbins, the last occupier of Longmead House, had for some years lived the life of a recluse. It is perhaps important to recognise what was not included in the sale. There are no motor vehicles listed in the catalogue. It is probable that, in 1928, Mrs Gubbins had not embraced more modern modes of transport, preferring to retain vehicles of a horse drawn variety, of which there are many listed.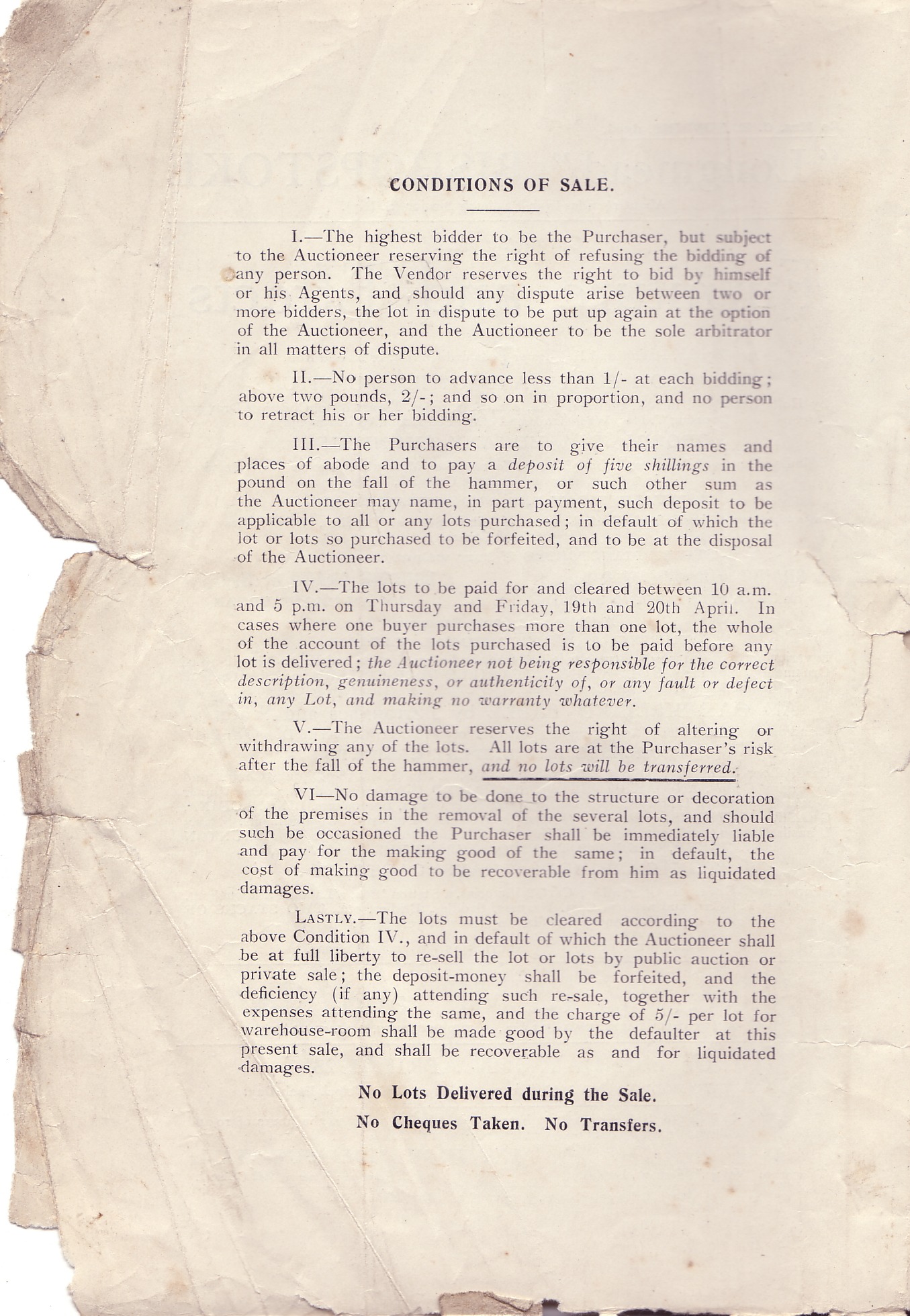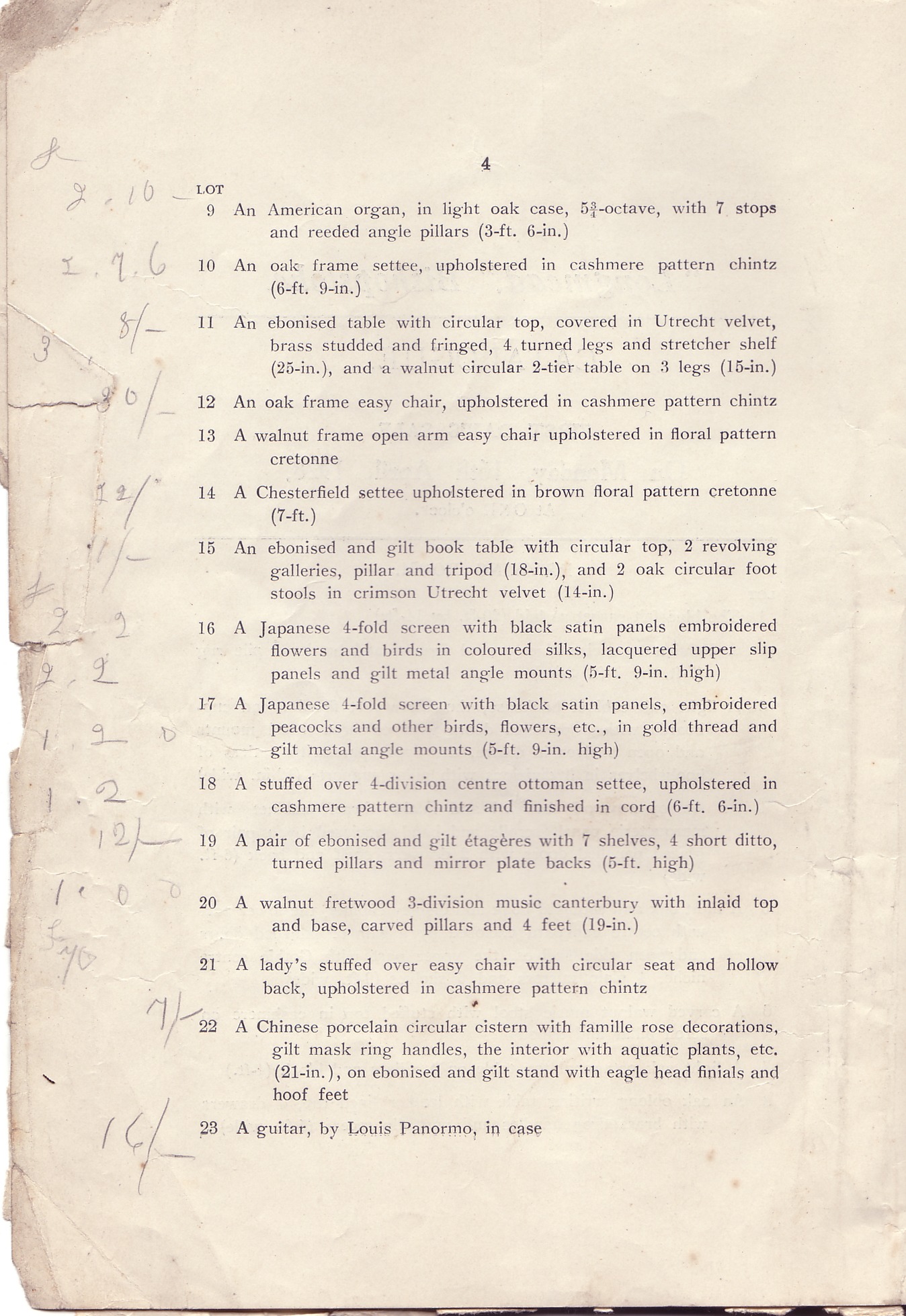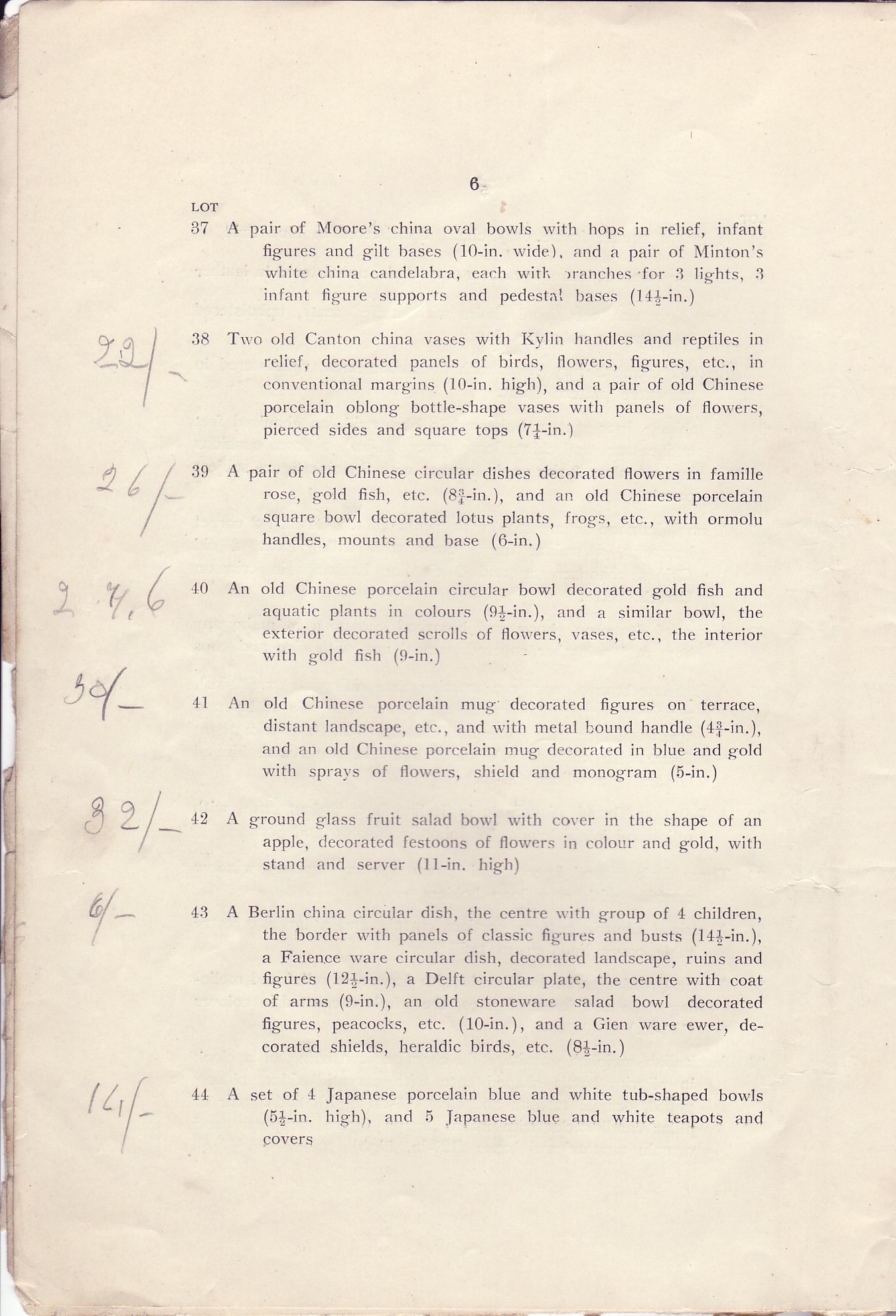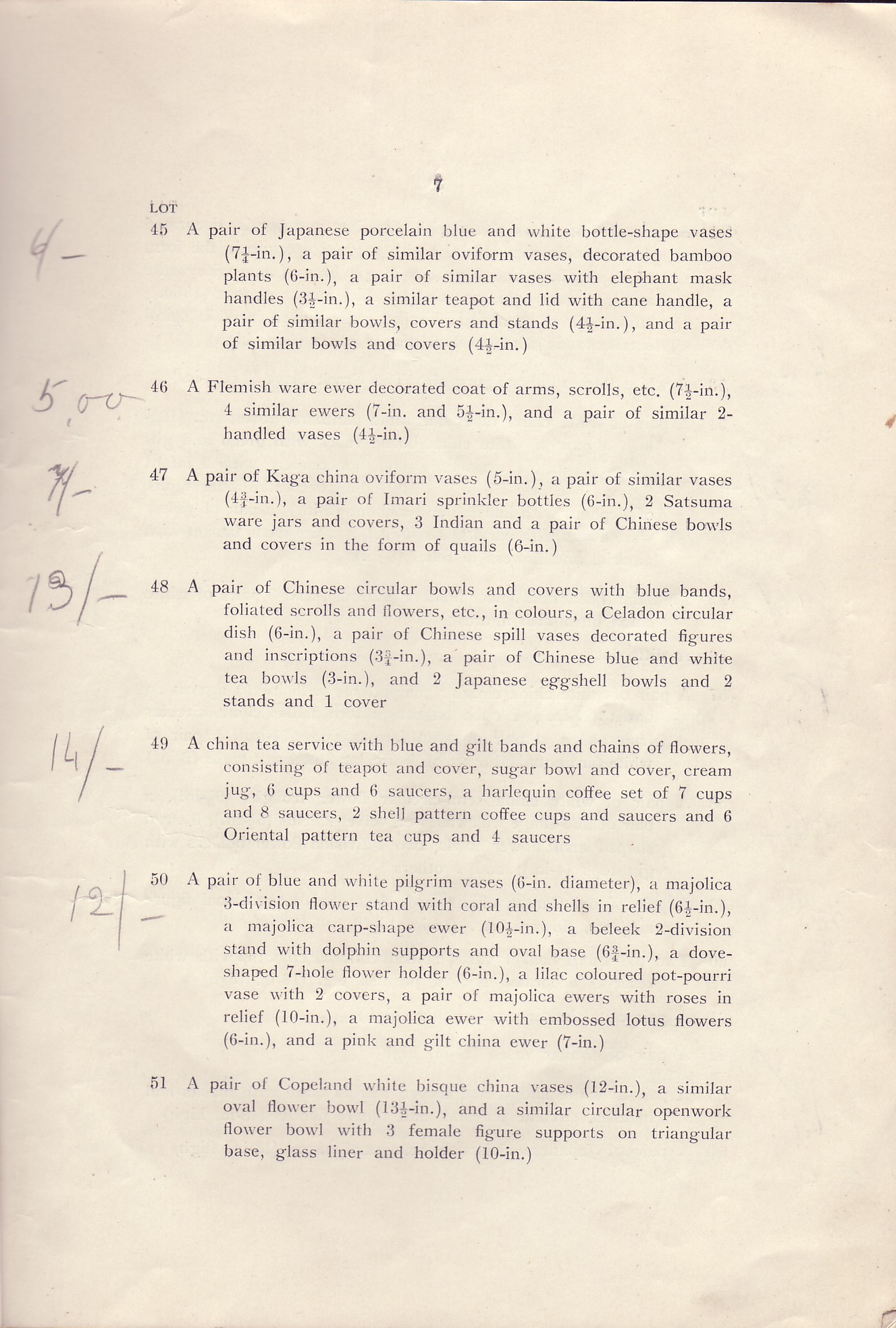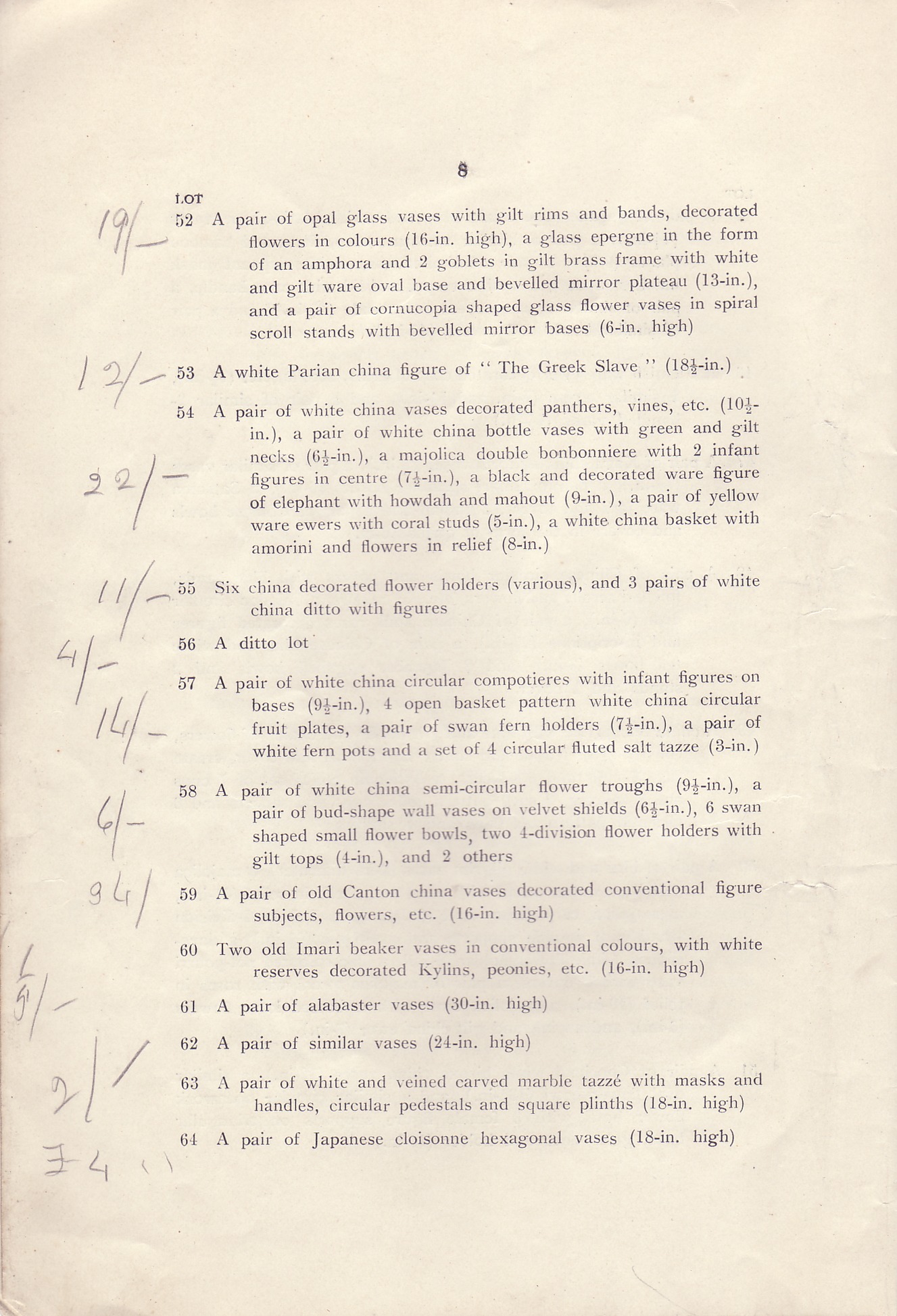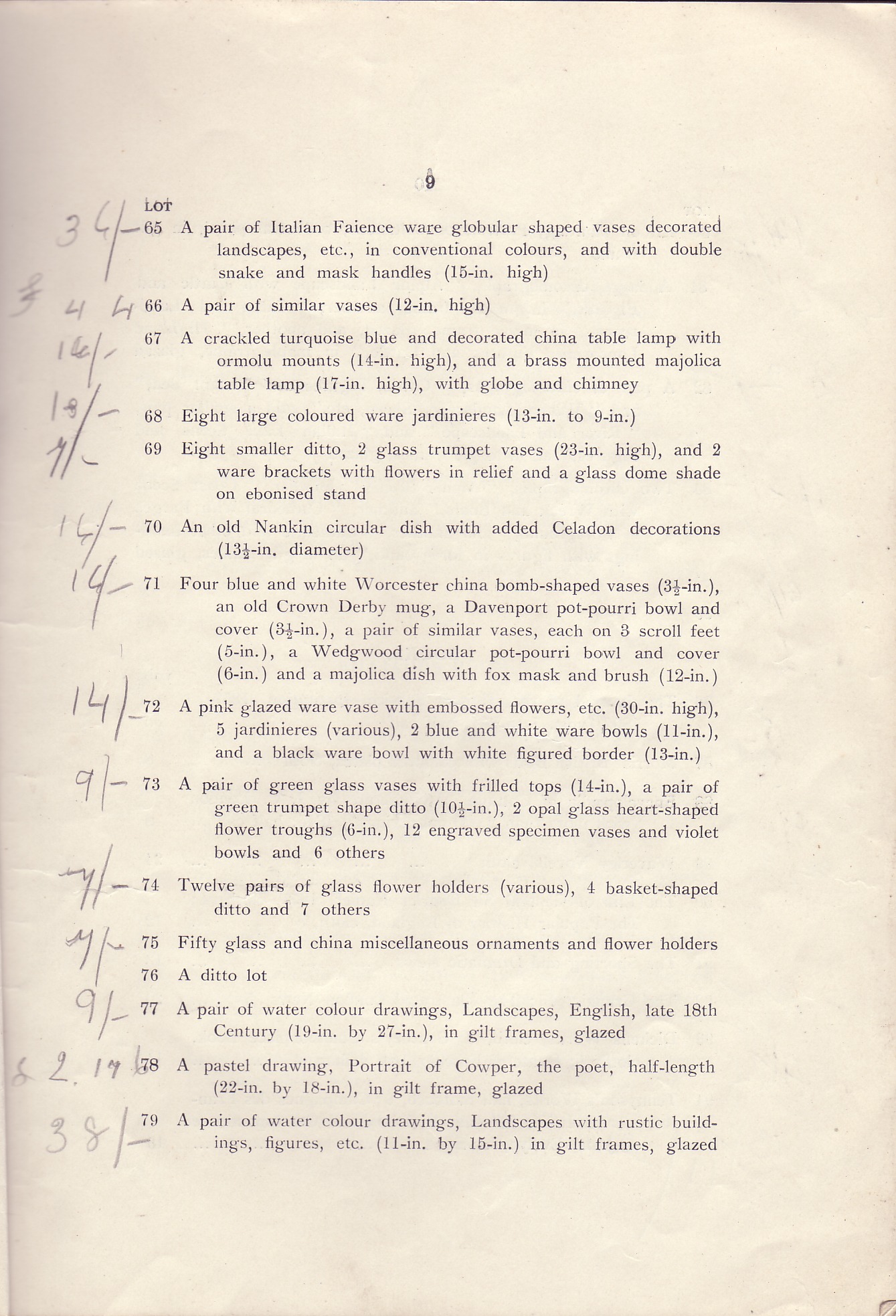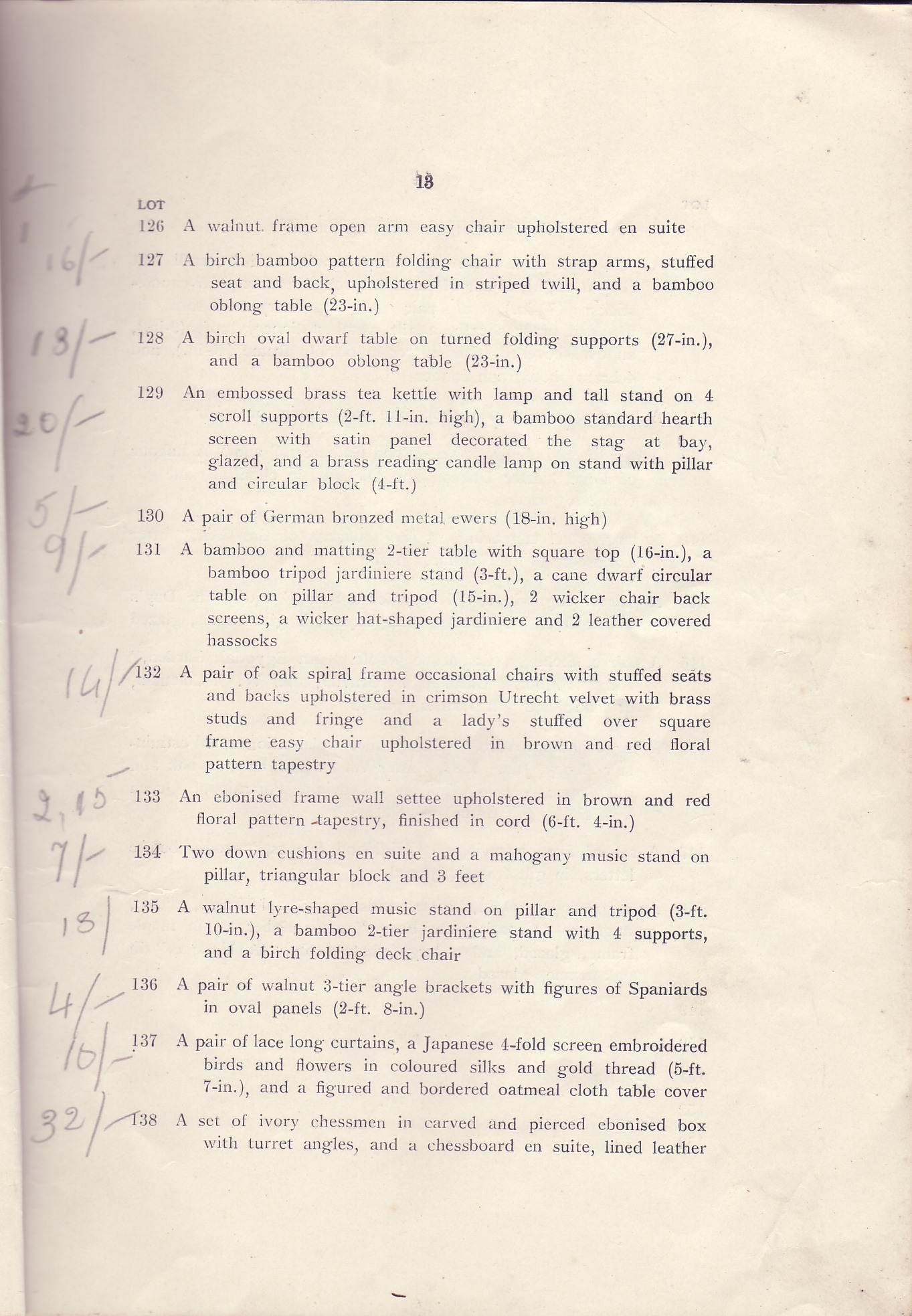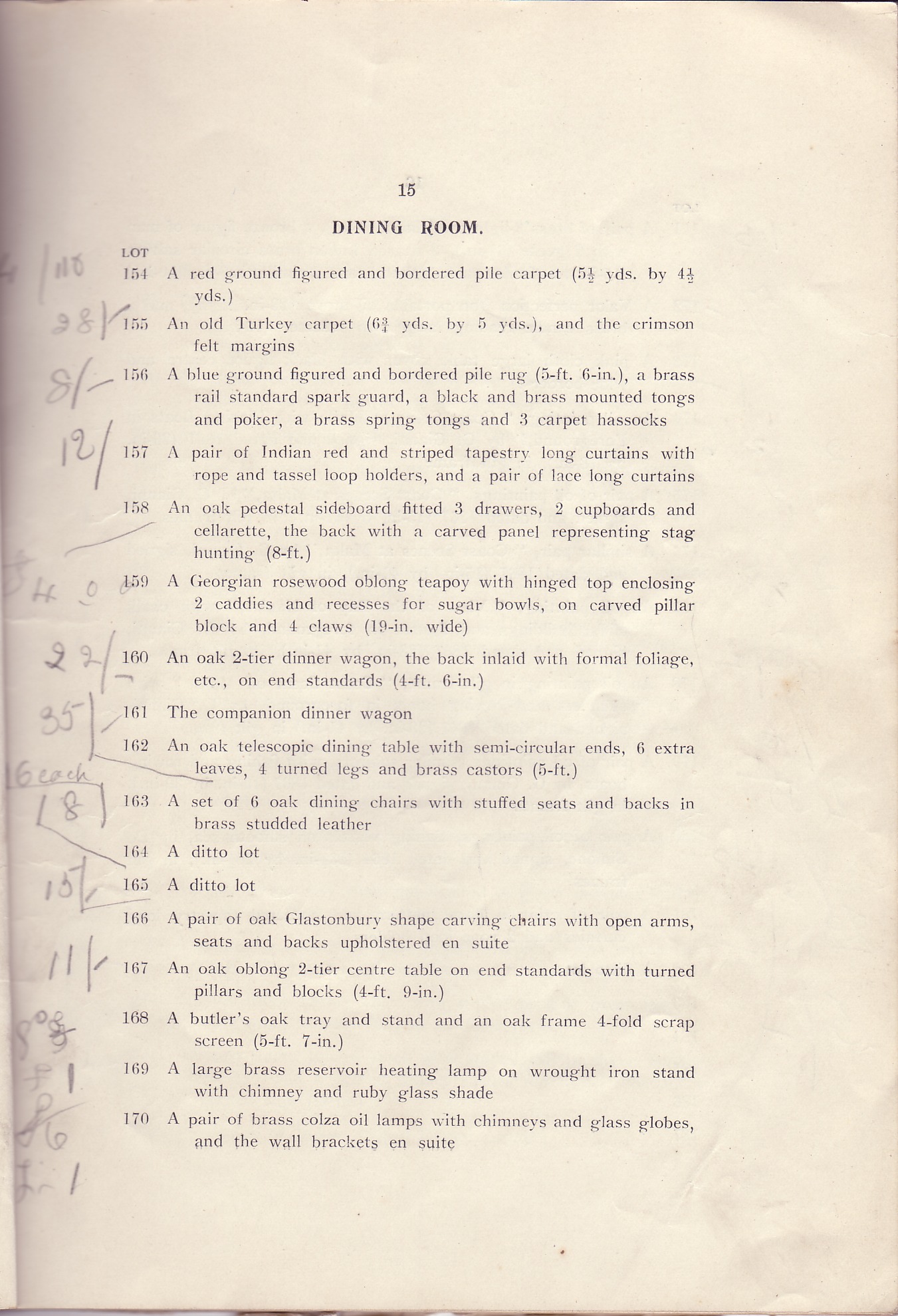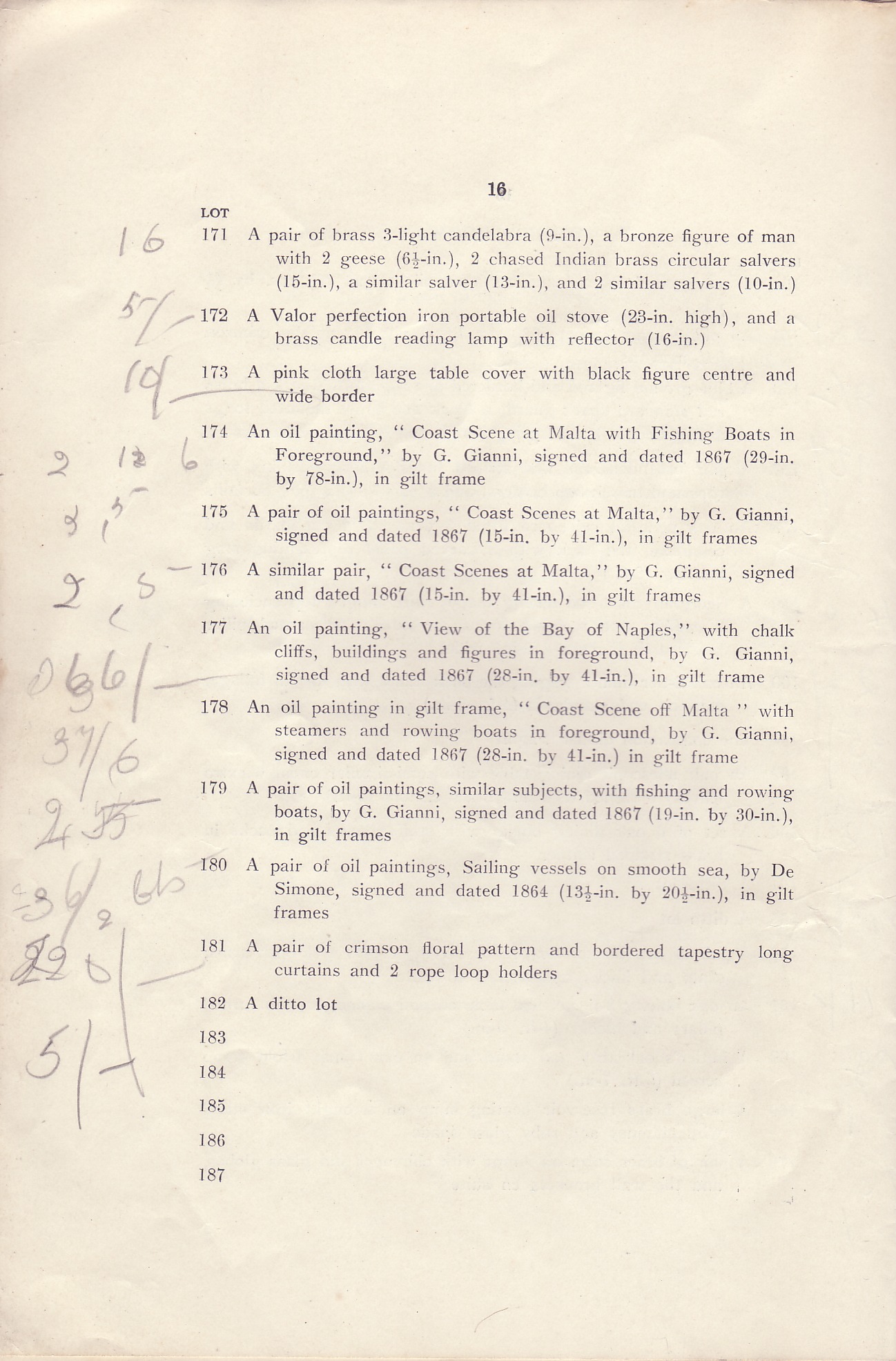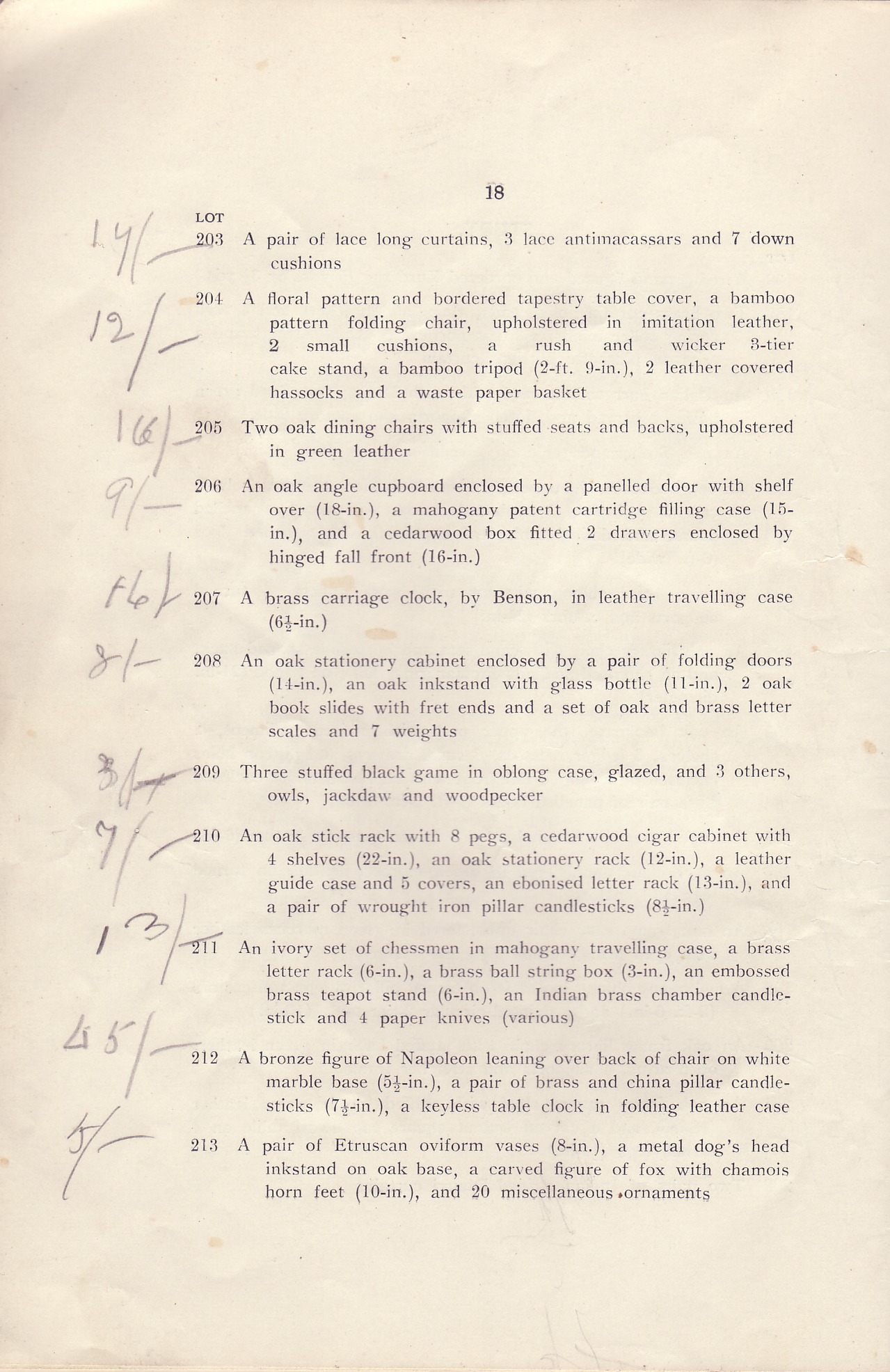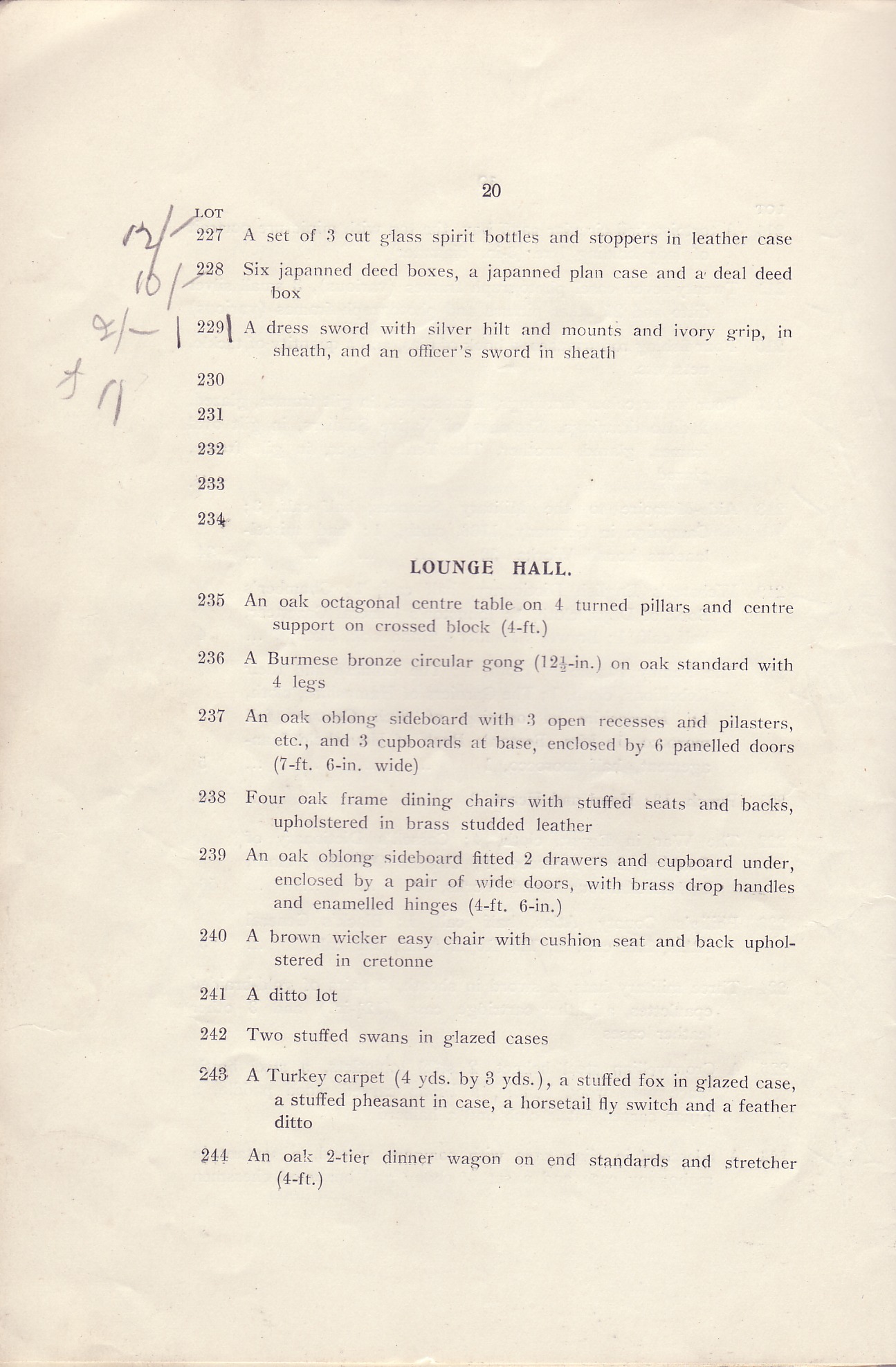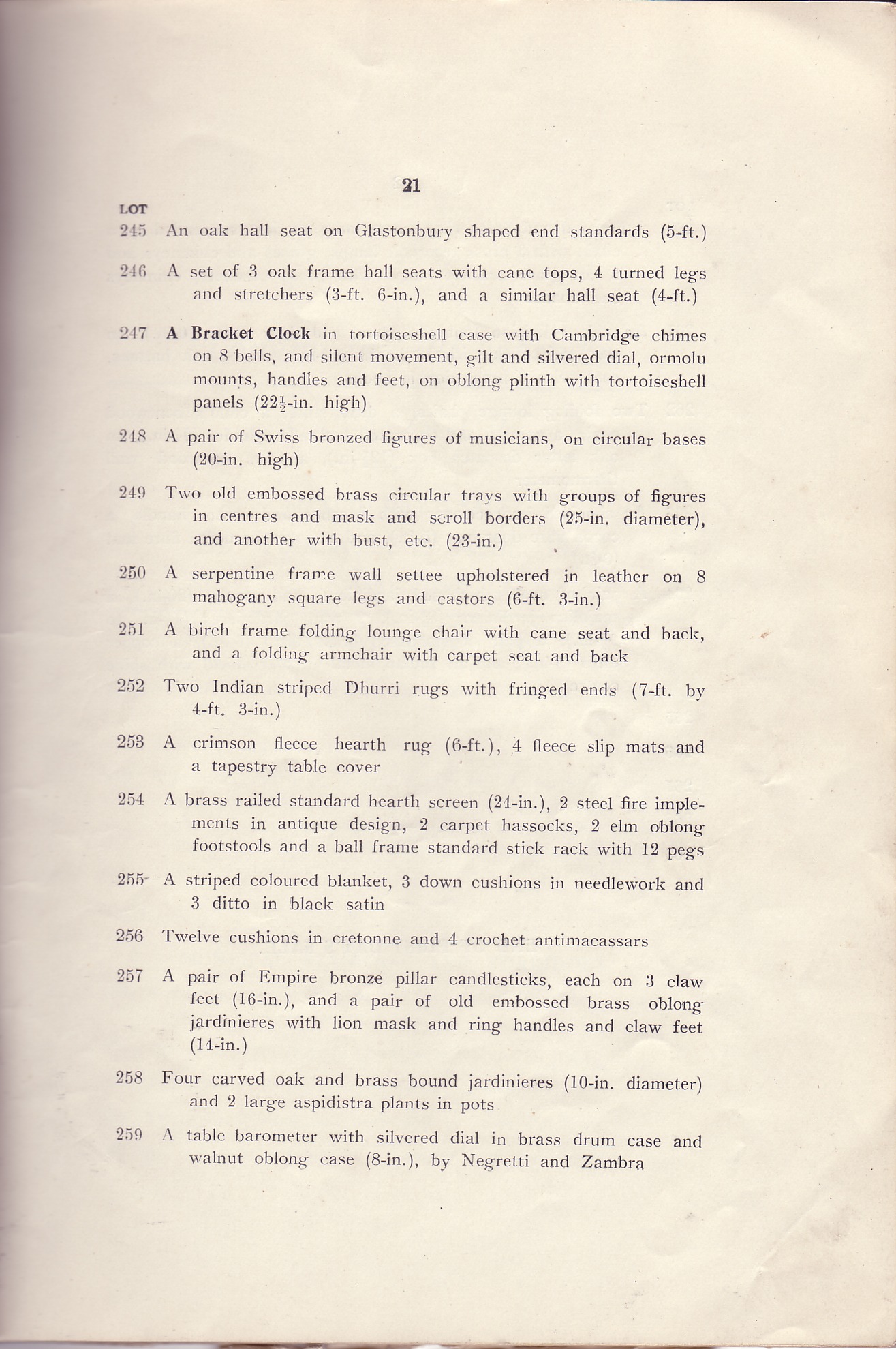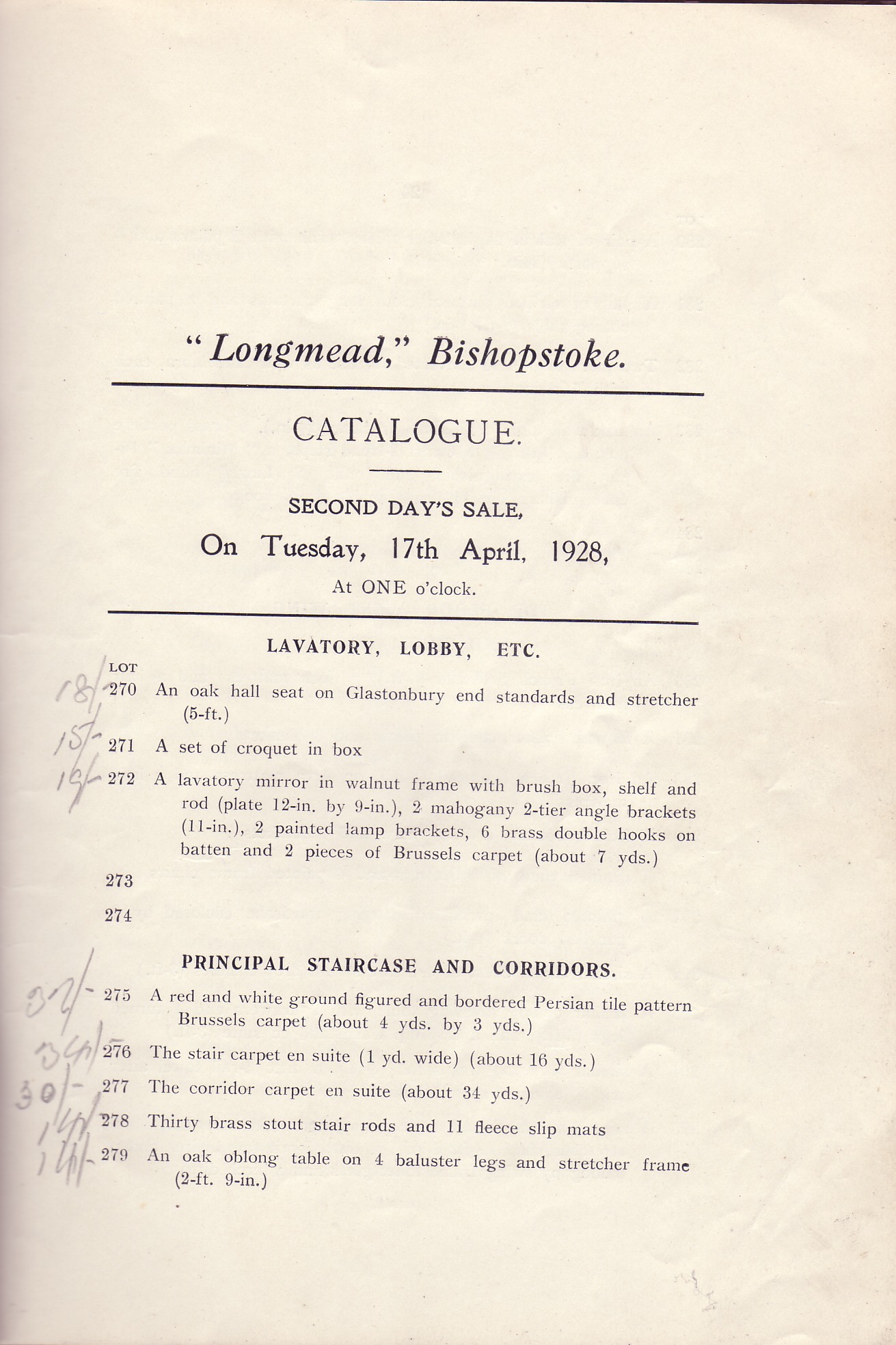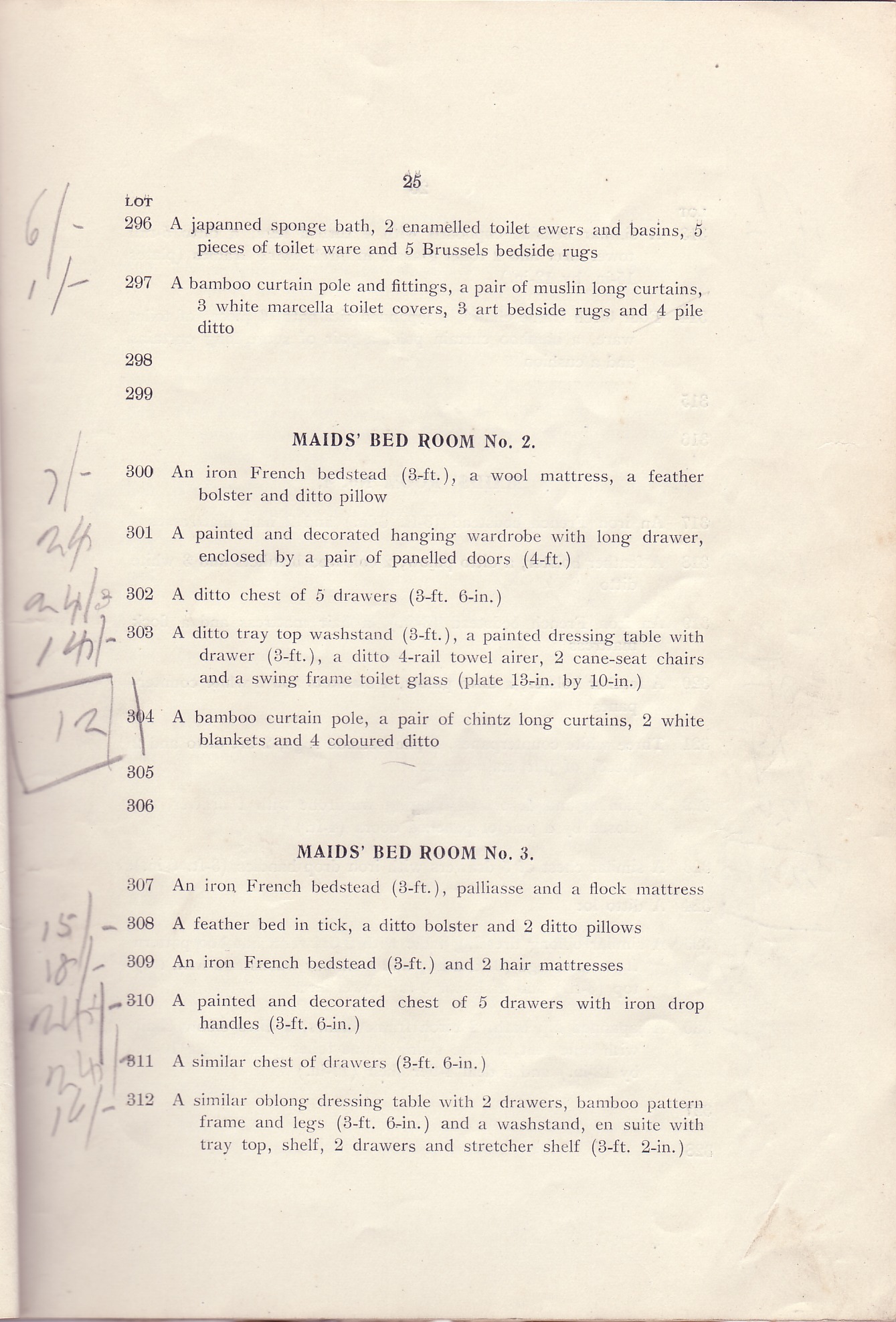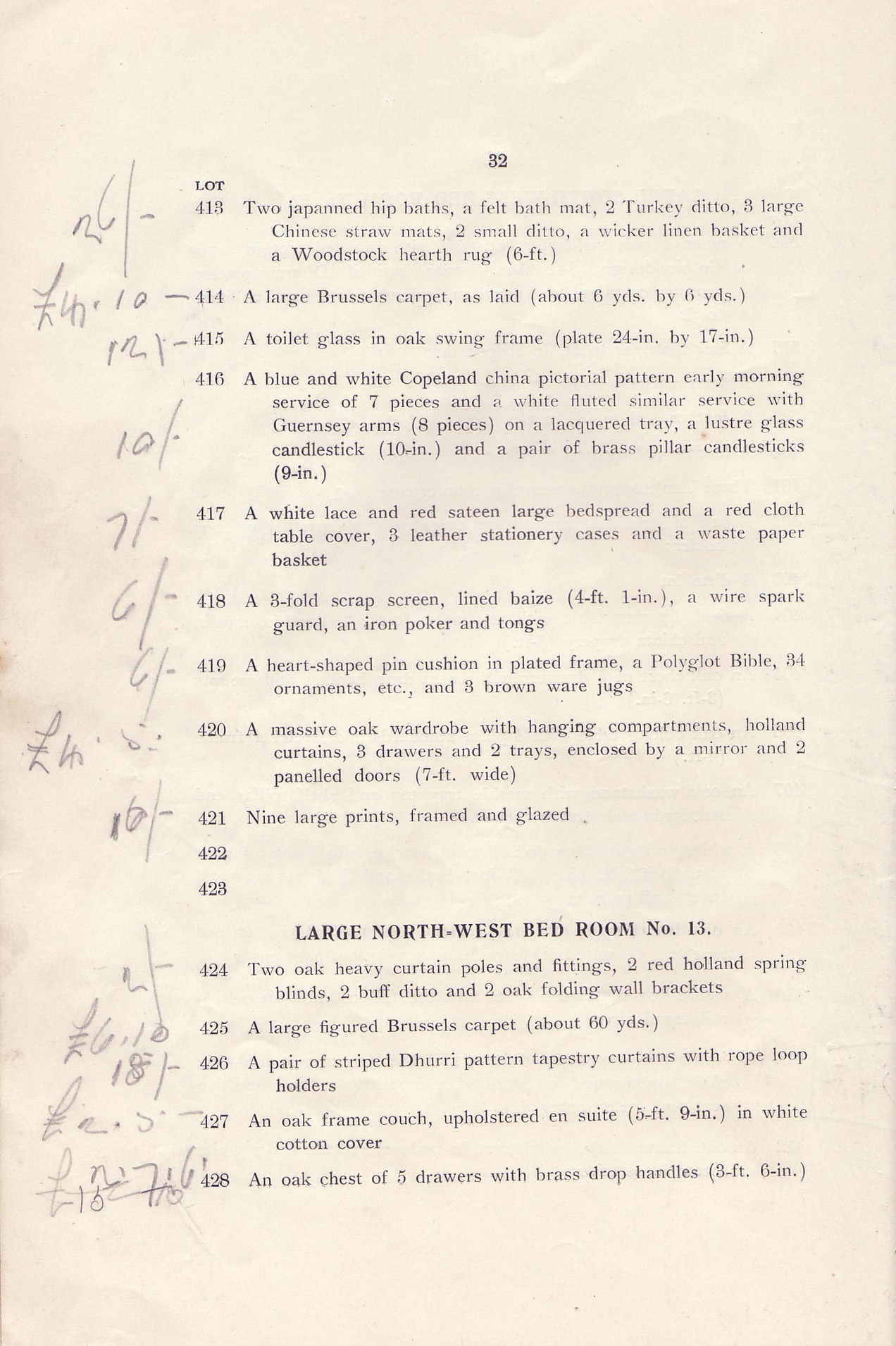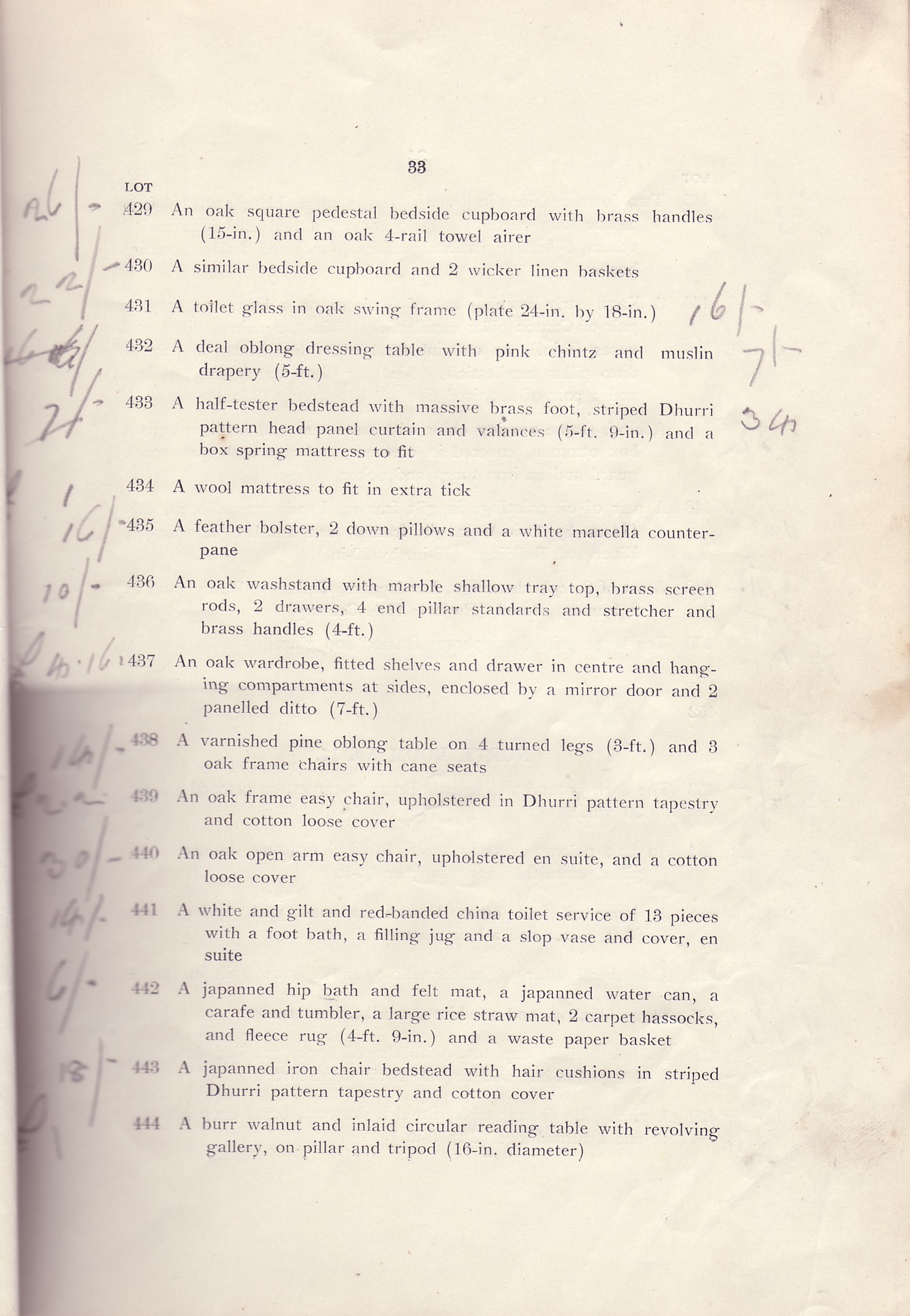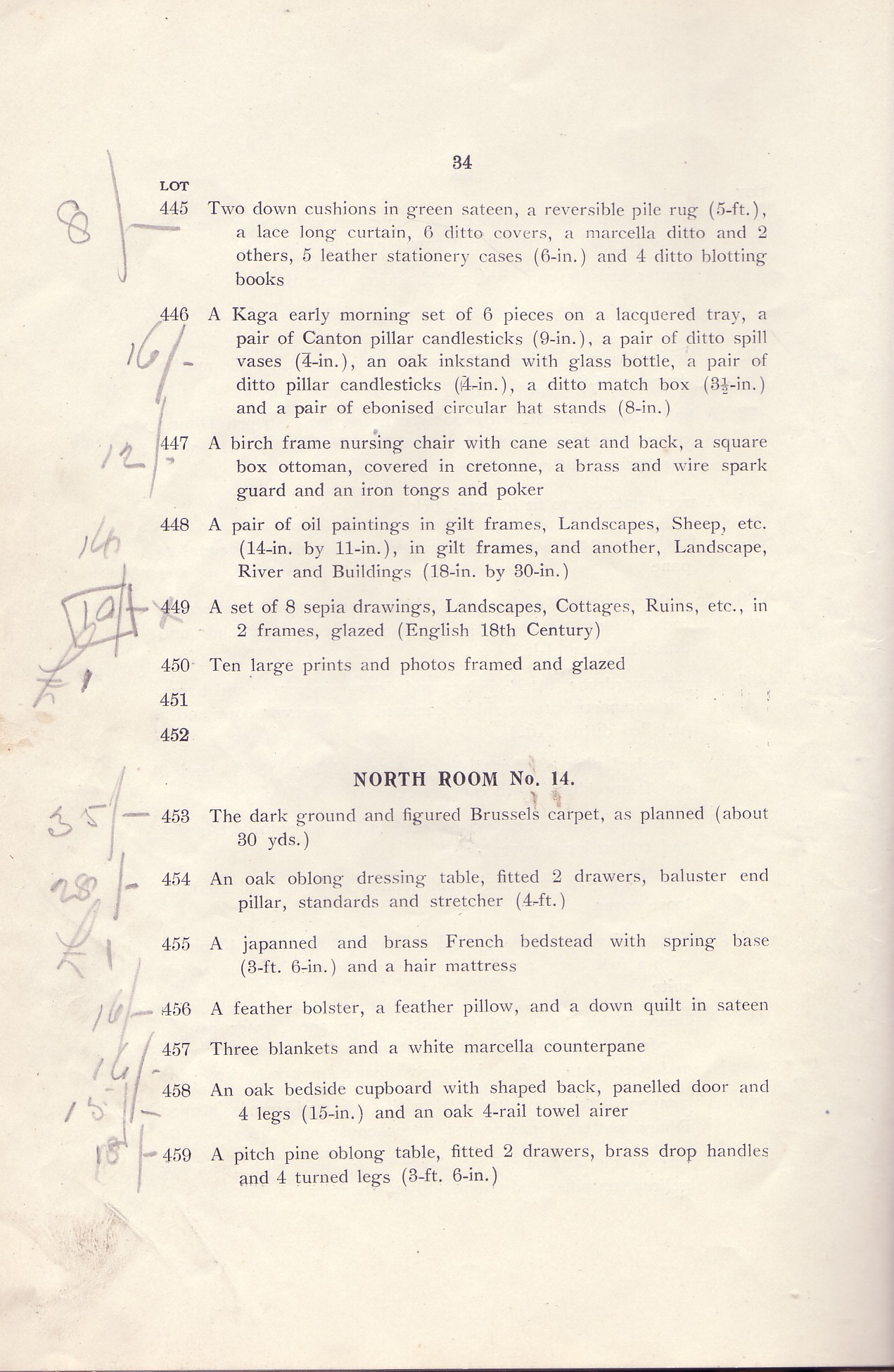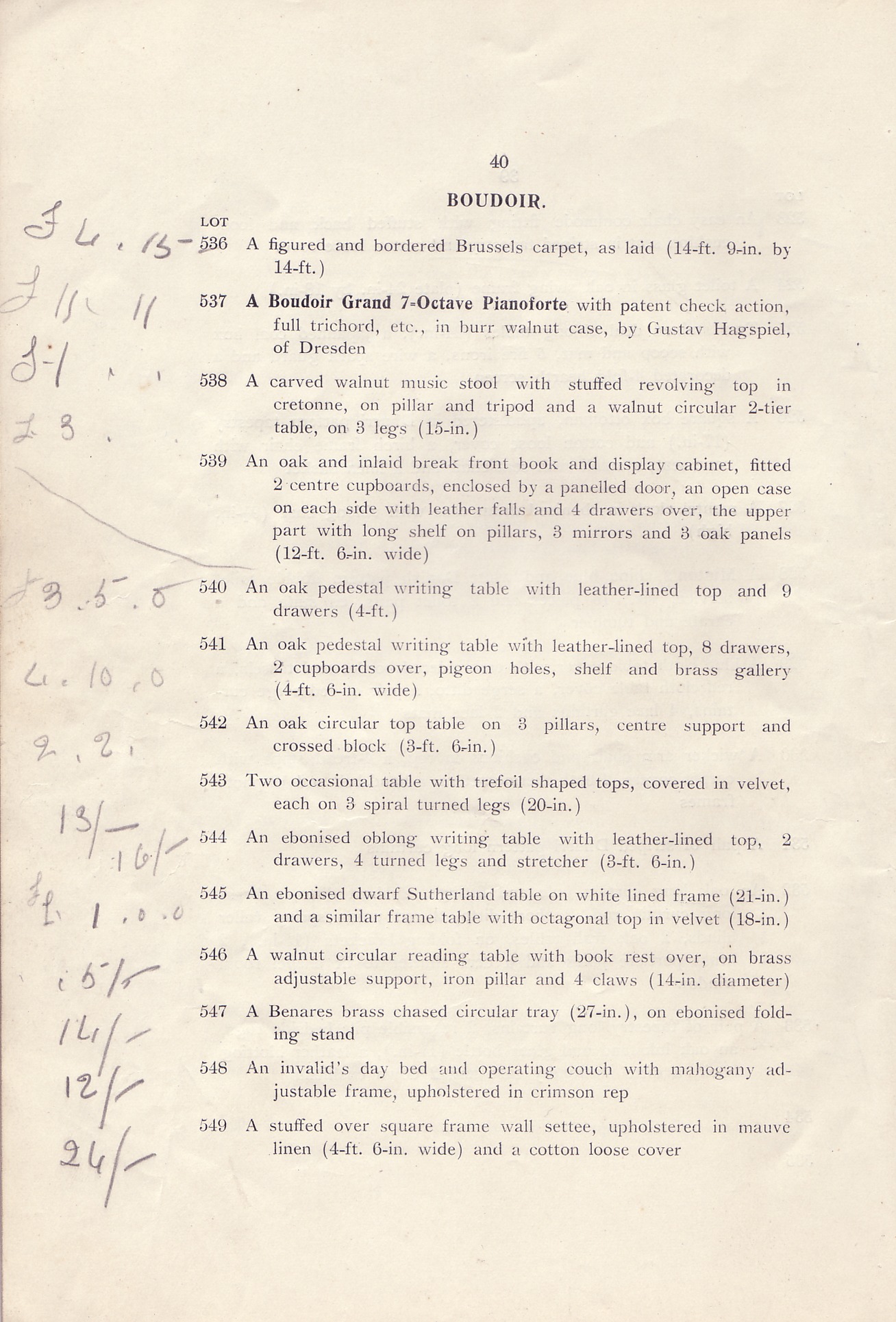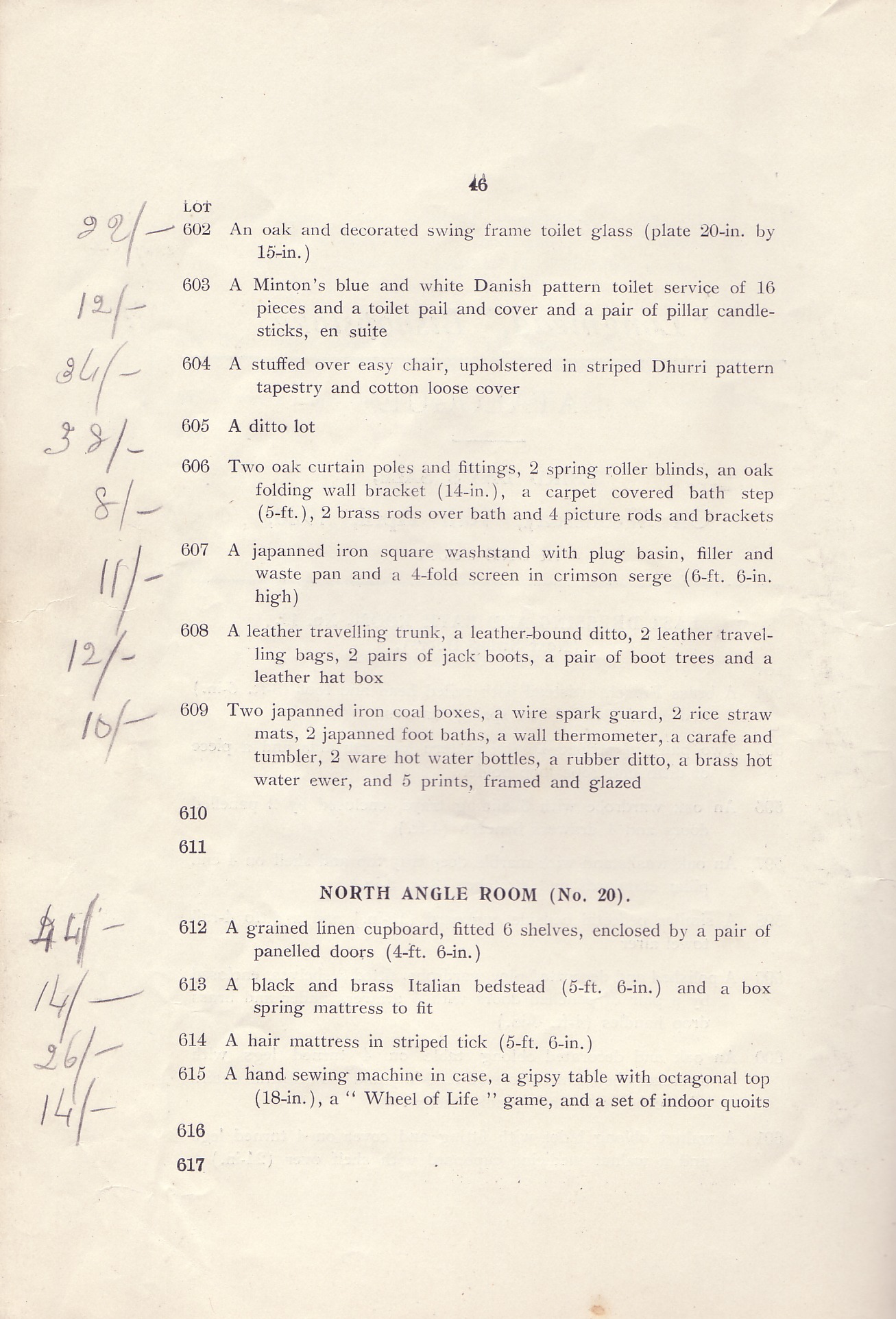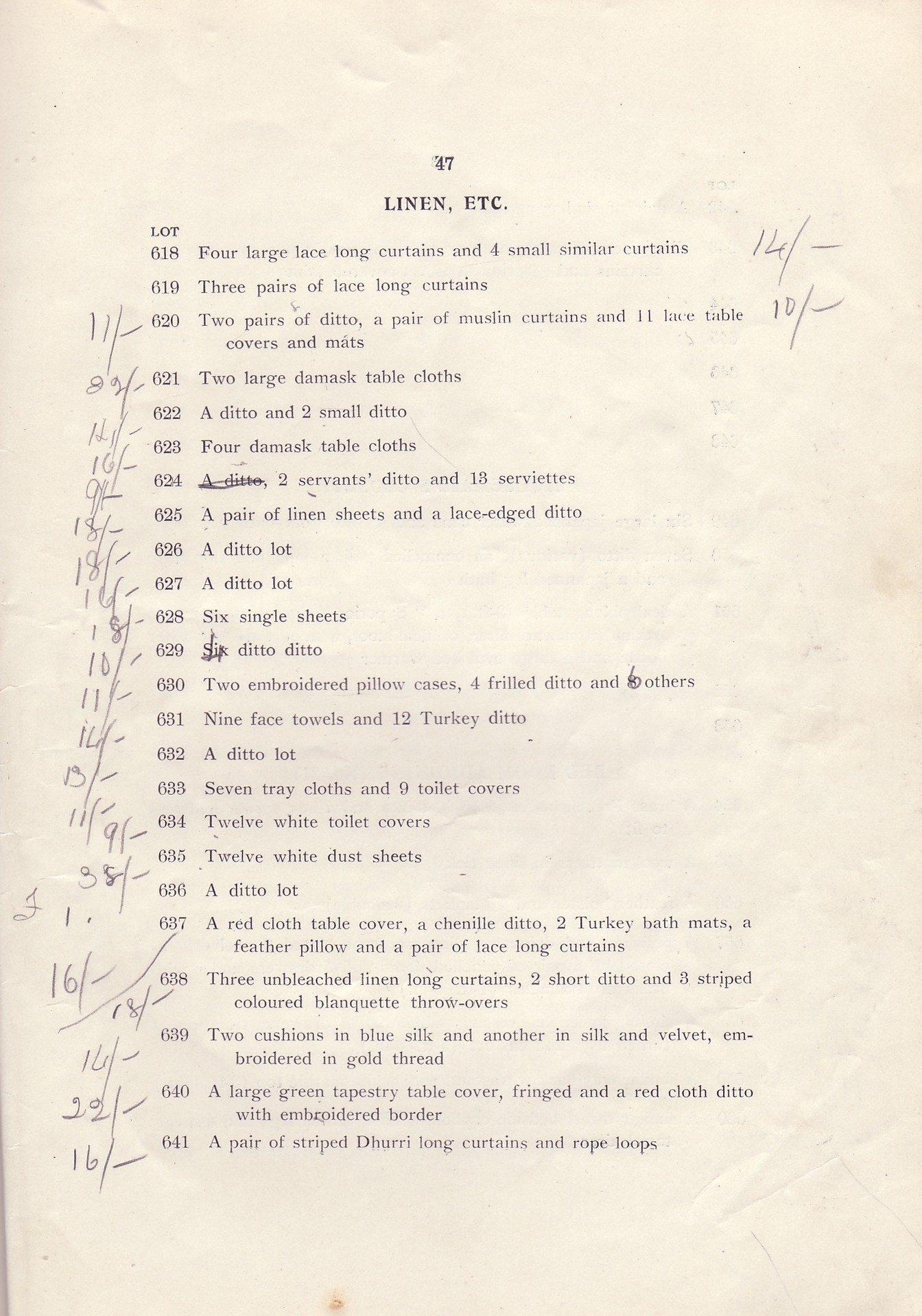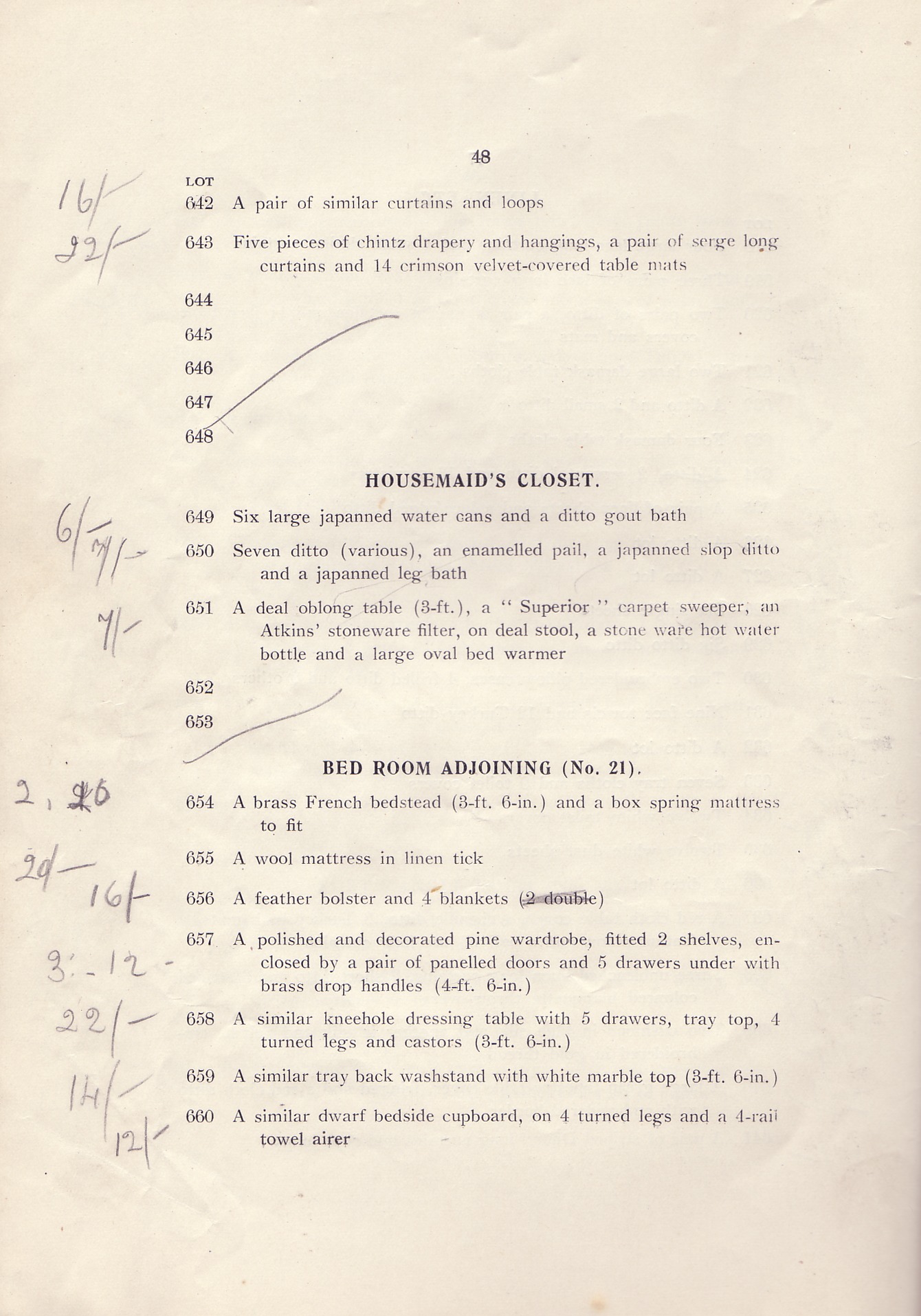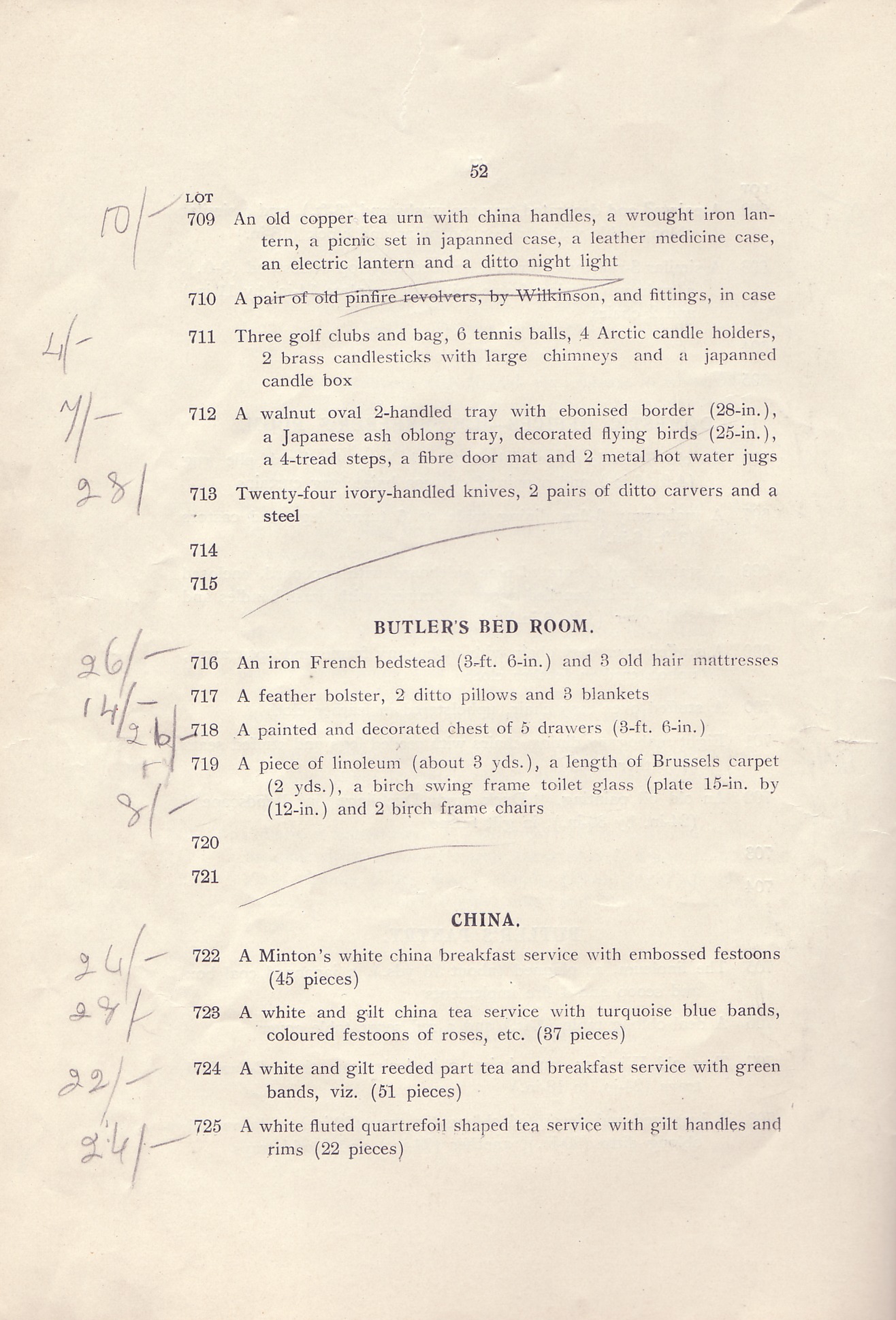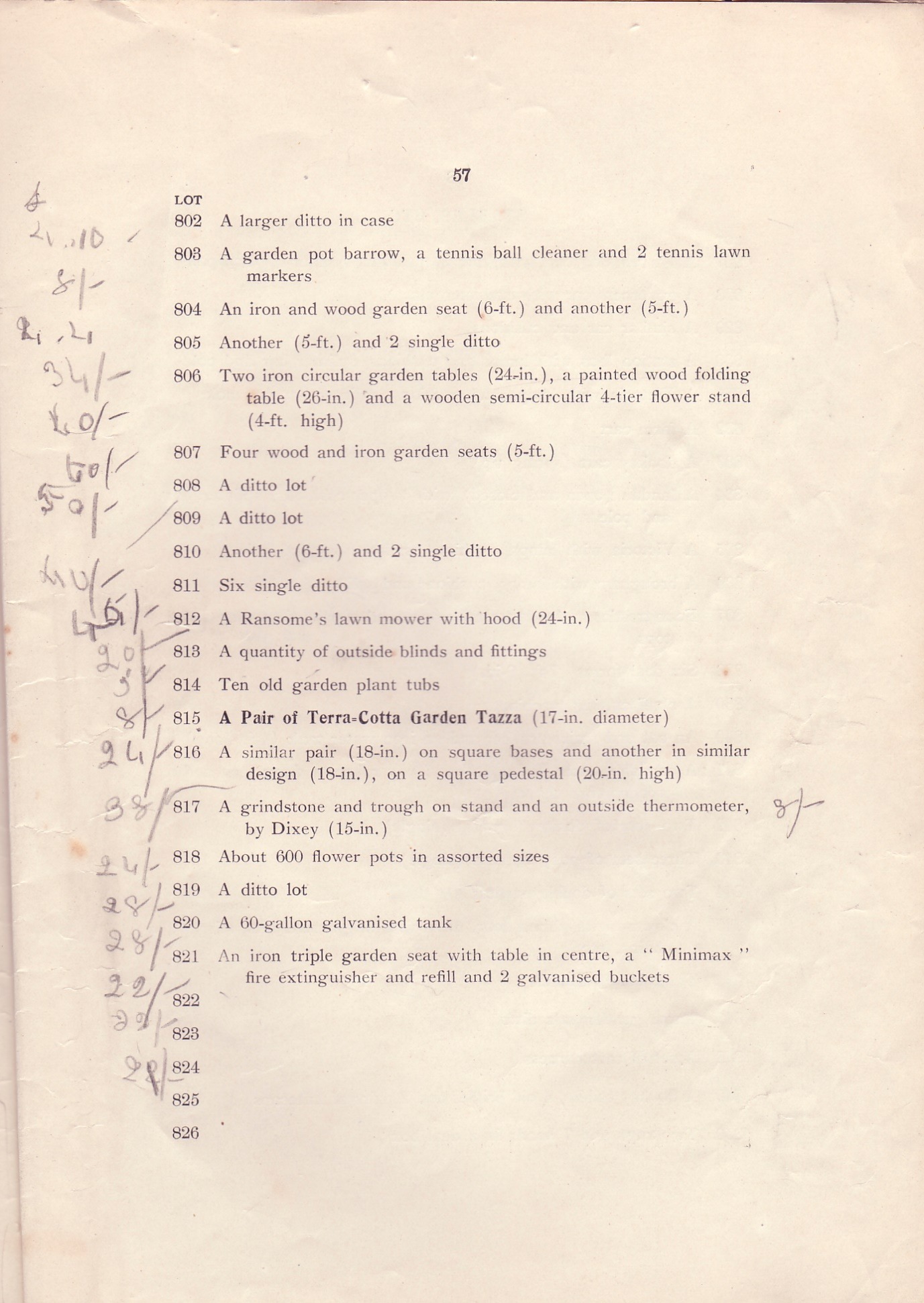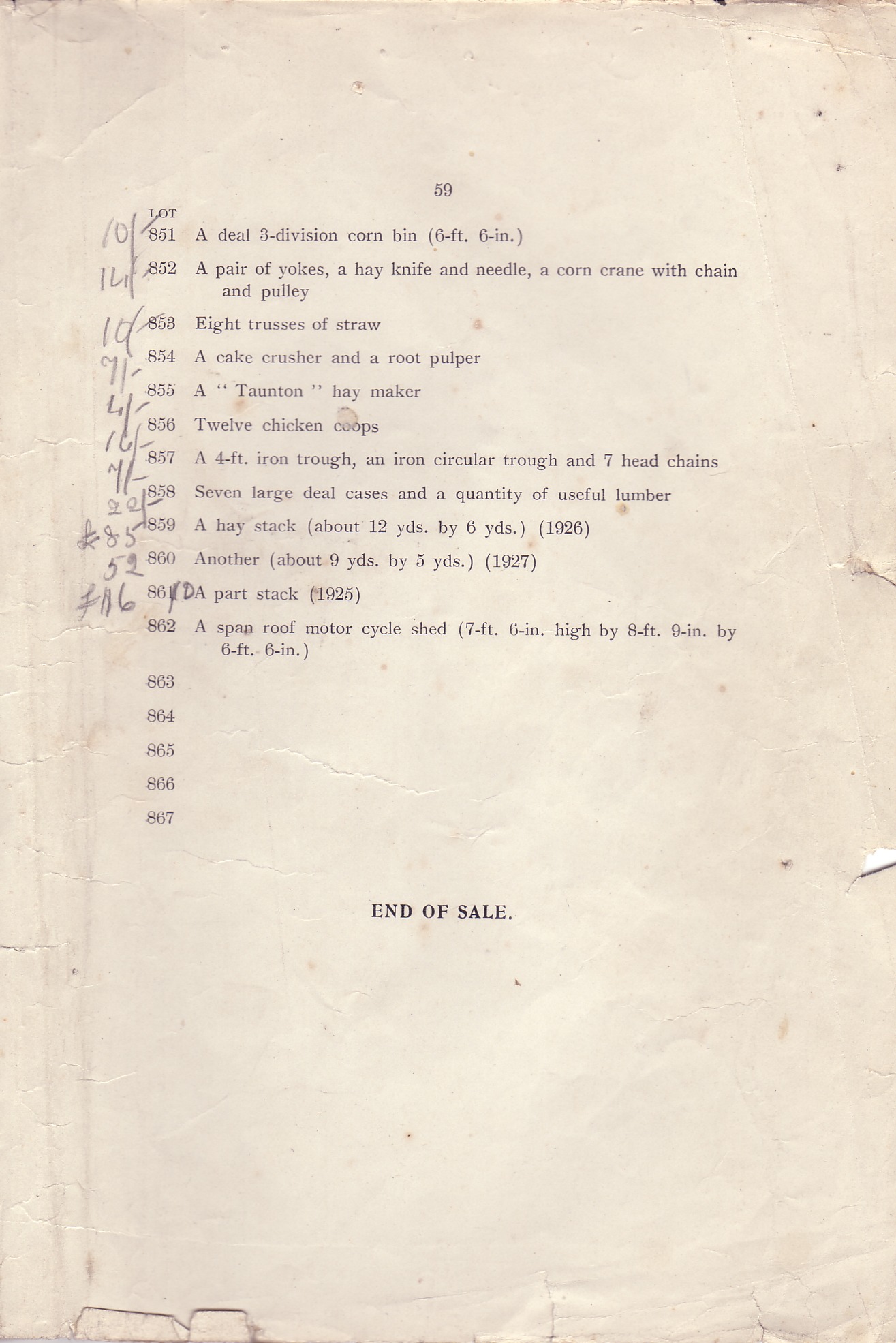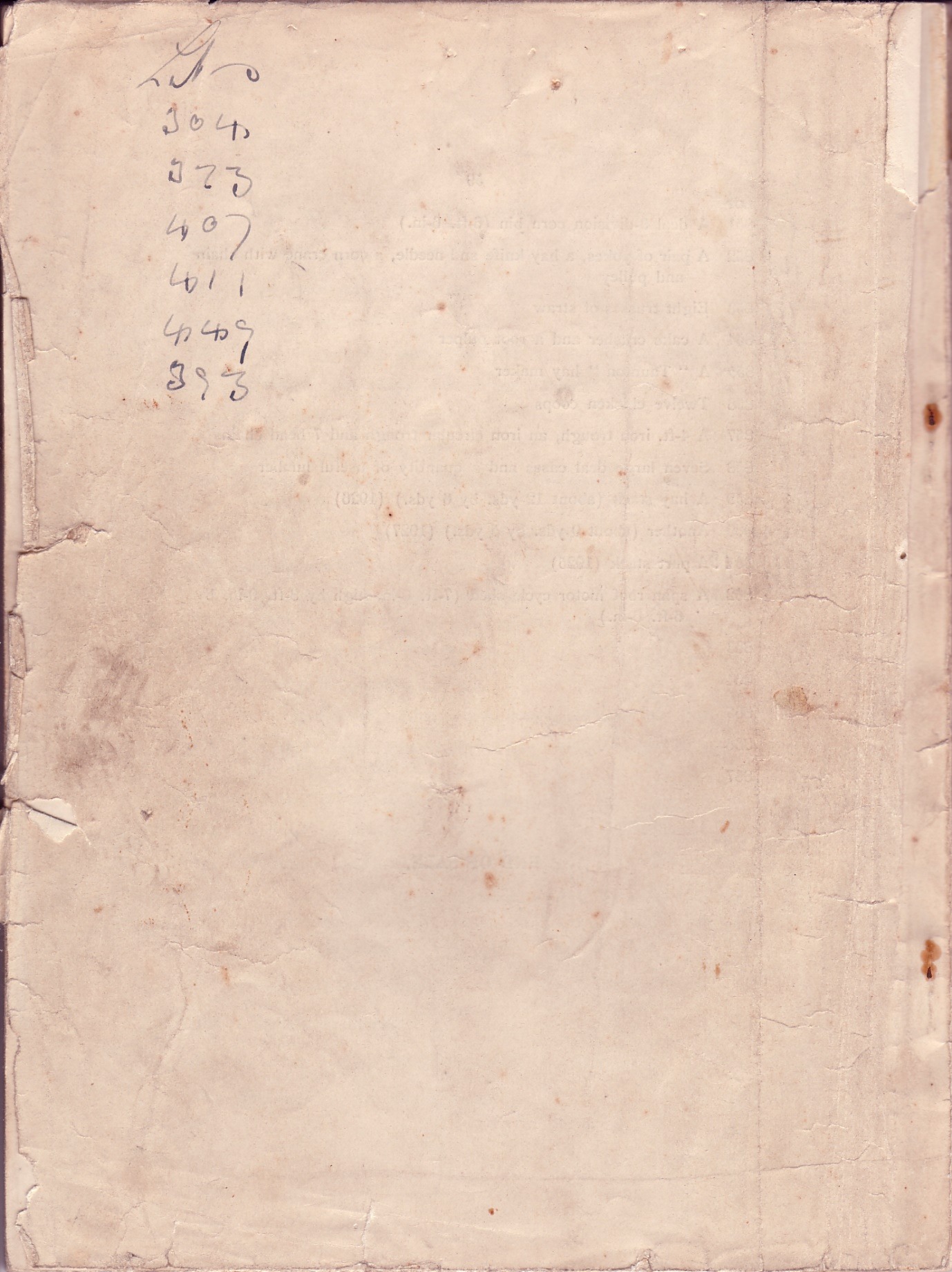 (Back Cover)