"R.M.S. Titanic" What is the Bishopstoke connection ?
Today, 110 years ago the RMS Titanic struck an iceberg in the Atlantic. On board were 3 Bishopstoke residents, Harvey Collyer, his wife Charlotte and Marjorie their 8 year old daughter. The Collyer's had moved to Bishopstoke because of Sidney Newman Sedgwick. He was Curate at the Church of St Mary and St Nicholas in Leatherhead and Charlotte Collyer was employed by the Sedgwick's as their family cook and servant. The Collyer and Sedgwick families both moved to Bishopstoke in 1905 when Sidney Sedgwick was appointed Rector of Bishopstoke. Harvey ran a grocers shop at 82, Church Road (where "House of Hair "is today). He was also a Sexton and bell ringer at St. Mary's Church.
The reason the Collyer's ended up on the Titanic was that friends of theirs had emigrated to Payette, Idaho. Those friends ran a profitable fruit farm, and would write to the Collyer's about how wonderful their life was, and how the weather was great. They encouraged the Collyer's to emigrate too, but they didn't take the idea seriously until Charlotte's tuberculosis-related health complaints got worse. Thinking the climate would help, they sold everything they owned for £5,000 and bought three tickets for the ill-fated ocean liner. Charlotte described their leaving party: "The day before we were due to sail, our neighbours made much of us, it seemed as if there must have been hundreds who came to bid us goodbye. In the afternoon the church arranged a surprise for my husband. They lead him to a seat under a tree in the churchyard, and then they went up into the belfry and rang all the chimes that they knew. It took more than an hour and he was very pleased. Somehow it made me a bit sad. They rang the old chimes as well as the gay ones. To me it was much a leaving ceremony". The next day the Collyer's went to Southampton, where Harvey went to a bank and withdrew his £5,000 in cash, and put it in his inside jacket pocket. They then boarded the ship.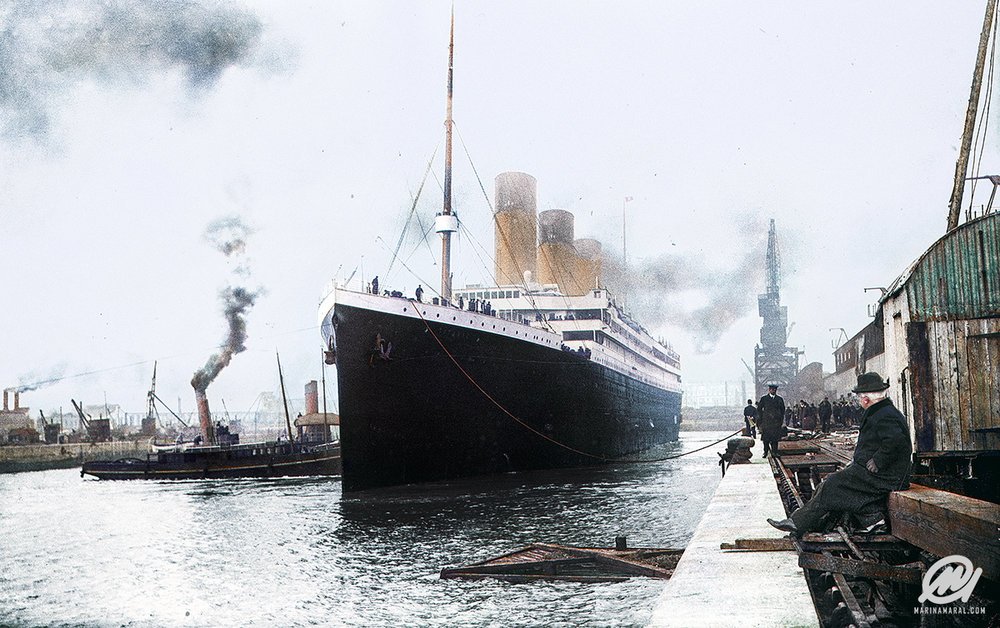 When Titanic struck the iceberg, Charlotte was in bed feeling sick. Harvey went off to investigate what the commotion. He returned and said to Charlotte: 'We've struck an iceberg, a big one, but there's no danger, an officer told me'. Charlotte asked him 'does anyone seem frightened?' to which he said they didn't. Fast forward a few hours, and Charlotte and Marjorie were huddled in lifeboat 14, and Harvey was nowhere to be seen. His body was never recovered. Every single penny, and every item they owned, went down with the ship to the bottom of the Atlantic.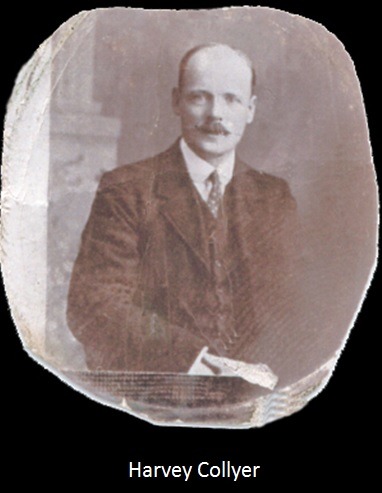 The Harvey Collyer Memorial inside St. Mary's Church, Bishopstoke.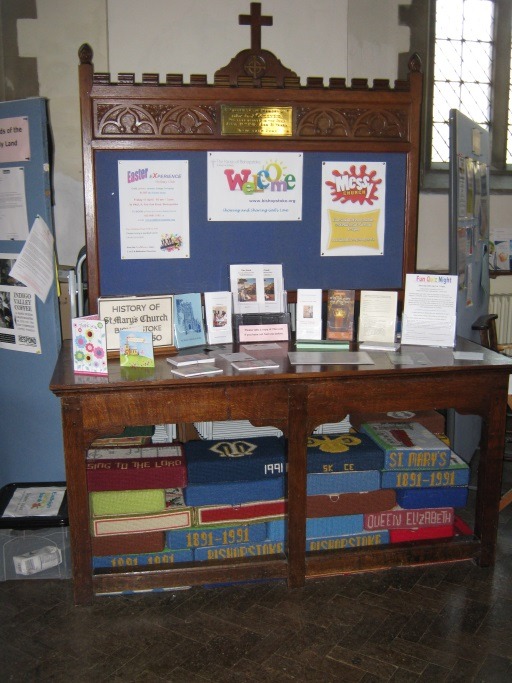 "Sacred to the Memory of Harvey Collyer Who fell asleep in the Deep April 15th. 1912.                                                      Aged 31 Years "Jesus Said Come"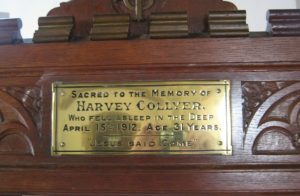 Charlotte Collyer
R.M.S. Carpathia picked up the RMS Titanic survivers, when Mrs Collyer landed from the Carpathia, in America, she was absolutely without a penny and without resources. Everything that she and her husband possessed, with the exception of some furniture, also on the Titanic, had been turned into money, and that money was in a wallet carried by Mr Collyer. She was paid for her story, describing the diasterby by "The Semi-Monthly Magazine " and received money from "The Mansion House Relief Fund" . This gave her the means to complete her journey to Payette Valley, Idaho, where her husband had arranged to go into fruit-farming, and left her enough for her personal expenses for some time to come. She found there a hearty welcome from her friends from the old country, and every one offering kindly aid and encouragement. For a time, the excitement of her terrible experiences had given her a nervous energy that she misread as renewed vitality; but, as the excitement wore off under the stern realities she encountered in the West, she began to realize her physical capital had been almost as much depleted as her financial capital. There confronted her, then, the problems of housing, of preparing the soil, of buying cuttings and trees from the nurseries, of setting them out, of caring for them, and of support for herself and her child until the trees came into bearing. It must be remembered that it was his wife's failing health that was the principal consideration that led Mr Collyer to seek a home in America. He hoped that, in a wholesome, outdoor life in a more congenial climate, she might regain her strength. He had, of course, never contemplated her taking up the active pioneer work of making a fruit farm from the very beginning. He would not have dreamed her equal to it.
At last, she received unmistakable warnings that already she was overtaxing her powers. To go on would be surely fatal. Only then did she sadly relinquish her hopes and ambitions and decide to brave again the perils of an ocean voyage, and to return to her own country — there to seek among those nearest and dearest to her, rest for herself, and a home for Marjorie.
Charlotte and Marjorie did not settle in the USA as planned and returned to England, where Charlotte remarried in 1914 to James Ashbrook Holme, a licensed victualler and they lived at the Fox and Pelican in Greyshott, Haselmere, Surrey. Charlotte died in 1916 and was buried in St. Mary's Churchyard, Bishopstoke. Charlotte's husband, James Holme died in 1919.
Marjorie Collyer
Marjorie now an orphan was taken in by her uncle Walter Collyer a game keeper and his family lived on a farm in West Horsley, Surry. Her time there is not believed to a happy one but she remained there until she was married. Marjorie was married on the 25th. December 1927 to Royden Bernard Bowman Dutton at Leatherhead in the same Church as her parents had married. There is a suggestion that they had one child that died in infancy but there is no known record for this child. Marjorie became a widow on 28th. February 1943 when her husband died at the age of 41. She did not remarry, and continued to live in Chilworth. Suffering from ill health in her later years she went into a nursing home in Alverstoke, Hampshire. She passed away on 26th. February 1965 aged 61 and she was cremated at Porchester Crematorium.
Harvey Collyer was not the only person from Bishopstoke to perish in the Titanic disaster.                Leonard George Knight, aged 21,was on the victualling crew on the Titanic, a Third Class Steward. When he signed onto the Titanic he gave his address as 37, Spring Lane, Bishopstoke. He died in the sinking and his body was never recovered.